MadPea has done it again, and this time even better! I cannot wait to tell you guys all about MadPea's newest hunt – MadPea Halloween Ghost Hunt. Ever since MadPea's first hunt back in July (the MadPea Summer Hunt), I have been eager to experience the next one up their sleeves. MadPea did not disappoint with this one, and the experience has only just begun! As the hunt continues through its two week duration, I am sure there are more surprises and fun festivities along the way just like their previous one.
Credits:
Jump Suit: [Signature] Horror – Plumber Suit by Raph Dirval
Proton Pack & Gun: MadPea Ghost Hunt Proton Pack & Plasma Gun – Team Purple by MadPea
Belt: [P.0.E] – Krieg Belt by Darksider Alex
Scanner: ~isil~ Portable Scanner 1.3 BLACK by Isilmeriel Resident
Pose made by me 🙂
The MadPea Halloween Ghost Hunt – How it works
Here's a brief breakdown on how the MadPea Halloween Hunt works. For $100L, you can purchase a MadPea Halloween Hunt HUD at the MadPea HQ that grants you ability to hunt for ghosts that have been placed out gridwide from October 19th to November 2nd. This Ghost Finder HUD will also randomly assign you to a team – Black, Purple, or Orange. To find these ghosts, the HUD acts like a compass/radar that leads you to the apparitions.
There are three types of ghosts that you can find for points – Poltergeists, Shadows, and Ghost Orbs. There is also special kind of ghost that will give an instant prize instead of points. Poltergeists last for 72 hours and are 50 points each. Shadows last for 48 hours and are 25 points each. Ghost Orbs last for 24 hours and are 10 points each. With these points, you can redeem some fantastic prizes that can be found here.
You can bet that these prizes from MadPea are of great quality. If you remember from my last review of MadPea's hunt, the rewards were definitely the initial incentive, but for me this time around the adventure is what keeps me coming back every day to see this hunt through.
To learn more about the MadPea Halloween Ghost Hunt, go here: http://www.madpeagames.com/halloween-hunt/
TIP: Apparantly you can change teams at the very beginning of purchasing a hunt HUD before you have found any ghosts. So if you are hunting with friends, you can all choose to be on the same team color. This courtesy can only be done once.
MadPea Halloween Ghost Hunt made some changes from their last hunt – What are they?!
1. Top 5 Hunters (and the awards)!
Holy cow, you guys are going to love this one. Only the top 3 hunters were awarded for the Summer Hunt with 1st place taking home $5K, 2nd place gets $3k, and 3rd place gets $2k.
Guess what the new awards are now.
1st place – $10K (money, money, moneeyyyyyy!)
2nd place – $5K
3rd place – $2.5K
4th place – $1.5K
5th place – $1K
2. Hunting Gear
The Summer Hunt came with a cute seashell collecting bucket upon purchase of the hunt HUD. This time, there was no cute little container to hold your collected ghosts in. However, there are these amazing proton packs that come with a plasma gun available for purchase. Trust me on this – these packs are amazing. Originally I came to the MadPea sim to start the hunt dressed in my own gear with a Ghostbuster's proton pack. That pack was immediately swapped out with this amazing (and superior) MadPea Ghost Hunt Proton Pack & Plasma Gun – Team Purple. As an added surprise, the Proton Pack and Plasma Gun both interact with the ghosts when you find them on the hunt, making what used to be a nonexistant visual experience to be an exciting treat!
3. Radar
This time's hunt features a radar that visually confirms if a ghost is above or below you with arrows pointing up or down. Last summer hunt showed colors to indicate the same information. Up and down arrow indicators do a more straightforward job of indicating ghost location. FYI – a solid rectangle bar means the ghost is located at the same level/height as you are standing.
Why MadPea Halloween Ghost Hunt is so fun?
1. Prizes – It is only Day 4 of the whole two week MadPea Halloween Ghost Hunt and teams have unlocked quite a few prizes already! Each of these prizes are of high quality, perfect for the Halloween season. Each unlocked prize will get better (and most likely bigger) the more points they take to redeem. Pick and choose which of these fantastic prizes you want with the points you have accumulated.
2. Competition – You'll be randomly assigned to a team (black, purple, or orange), racing for points and unlocking more prizes as a team entity. I love the friendly competititiveness of having teams race for points. This concept opens up so many opportunities for engagement and interaction amoung not only the teams, but with each individual MadPea hunter as we all embark on a gridwide adventure together. This hunt is not only great for those who are competitive in a team setting, but also those who are individually competitve as the top 5 hunters for the entire hunt will win a big cash prize.
3. Community – While going sim to sim, hunting for ghosts, you can tell who is participating in the MadPea Halloween Hunt even if they aren't wearing the MadPea group tag. Everyone I have met have been incredibly nice and supportive, even if they are essentially on different teams. Though each time color is competing against one another, we are still collectively working towards a common goal of collecting more points to unlock more prizes. In that sense, I love the feeling of a supportive and cooperative community the MadPea events seem to carry without fail. Even if you are hunting alone, there is that sense of community still because there is usually always another MadPea hunter at the same place.
4. Dynamic Gameplay – Each day's hunt will be different. The ghosts are scripted to only last for a limited amount of time (24, 48, or 72 hours), making the hunt a lot more dynamic. Ghosts may disappear from where you may have last found them the day before and may reappear at a completely different location on the same sim. New ghosts are being placed out daily at different sims, making the hunt a constant mystery of where the HUD will take you next.
5. Exploration – This is what I find most exciting. I love seeing where this hunt will take me next. The surprise of where this hunt can take me is what fuels my drive to keep hunting for ghosts every day. I love seeing new places and experiencing what sorts of treasure they may offer. Note that a lot of these places these ghosts on this hunt will appear in some sort of commercial setting, but if you are a shopper like me, I love seeing what new products are out there that I may not have known existed before. The noncommercial sims are the ones I love most though – those are the ones I can explore and take neat pictures of, celebrating the creativity of the sim's decoration.
6. Professional – Like I have said in my MadPea Summer Hunt review before, MadPea is the golden standard of a professional business in SL. Trust that the experience you are participating in has been tested over and over again to ensure that each participant has a good experience. You will be well taken care of by MadPea staff as well as a very a large MadPea community at your fingertips for prompt assistance.
ALL OF THIS FOR JUST $100L!!! This is not your normal freebie hunt – this is an invaluable and dynamic two week experience with amazing prizes that you'll actually want, a chance to win lots of money (for being the best ghost hunter – gotta catch 'em all!), and top of the line customer/hunter support.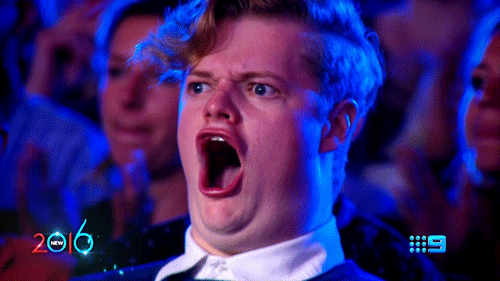 My Halloween Ghost Hunt Adventure
Day 1 began with an unexpected visit to [Deadman Inc.] which is a very beautiful sim and seems to be someone's home! Well, thank you for the kind welcome as I go hunting for ghosts at your lovely sim. This place is quite lovely and a great place to take pictures at, though I am not sure if it is usually open to public outside the hunt! The picture on the left is one I took at Deadman Inc. while the photo on the right is a visit to another home. To my surprise, I was greeted by a looming figure right outside the window where my ghost had appeared!
Day 2 was a fantastic and leisurely stroll on the beach. I would say this is a typical beautiful day here out in sunny Bundy Reef (insert evil, creepy laughter). Lots to see and explore on this "Dead Island"-ish sim. The picture on the left is one I took while searching for a ghost nearby and was distracted by a glowing blob. As I got closer, a zombie started chasing me and insects emerged from the glowing mound – yikes! On the right is actually a neat quiet area I found on a nicely decorated store sim (even though it is still under construction) owned by Baccyard & Witchcraft. Two separate stores share this sim and I love how it looks. At first, I thought it was an RP'ing sim and not a store sim!
Day 3 I came across an amazing haunted sim called Island of the Dolls. I loved exploring this place so much that I almost forgot I was supposed to be hunting for ghosts! Both of these pictures show some creepy moments I took while exploring this place. So far, this is my favorite place to visit so I definitely recommend you checking this sim out!
Day 4 was an interesting adventure! I came across this escape room experience that was totally unexpected! In order to find the ghost for the hunt, you have to figure out a way to escape the madness you were just plopped into. I definitely took my time in checking out every detail of this escape room to see what creative surprises were behind every door. Can you Escape the Madness?